Cruising the Med…One day in Malta
Whilst many people will visit Malta for a week or two, there are plenty of people who may just have one day in Malta as part of a Mediterranean cruise! If you are one of these people and are struggling to think of how you can possibly chose between all the fantastic things to do and see then this post is for you!
Sailing in to Valetta Harbour is quite something in itself and its setting amongst historical buildings will definitely make you want to get your camera out. Once you have arrived there are many options on how you can spend your day and it really all just depends on what you fancy doing. If you don't want to go too far then a stroll around Valletta is a good option and there is plenty to see and do to keep you entertained for a few hours. You can either take a public bus up to the city from the harbour or get a taxi. If you do want to explore further afield then you could use public transport to travel to Mdina, which is the medieval capital of Malta. Mdina is 45 minutes away from Valletta by bus.
Another option, popular with many visitors who just have a few hours in Malta is to take a set tour in a taxi or hire a taxi for a set amount of time. Approximate prices are 1 hour- €24, 2 hours  €42, 3 hours €56. This way you will be able to explore more of the island and the taxi fare can often work out quite to be quite reasonable, especially if there are 4 of you sharing. Recommended stop offs would include The Blue Grotto, Mdina and Marsaxlokk. If you are in to history then you may like to see some of the cultural and historical sites that Malta has to offer.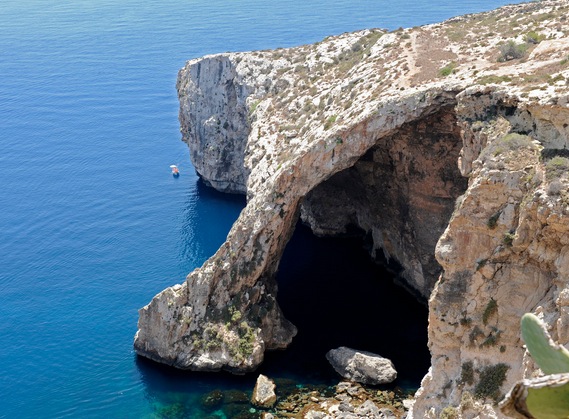 Another good option if you are just in Malta for a short amount of time but want to see as much as possible is to take one of the hop on hop off bus tours. The routes take either 2 hours or 3 hours and if you do take one you can be sure that you will get your fill of Malta's incredible sights and scenery!
Malta is a lovely place to stop off in as part of a cruise and we are sure that if you are only visiting for just a few hours you will still be able to have a memorable time and be charmed by this beautiful country.