Malta Facts
Want to find out some more about the wonderful country of Malta? Have a look at our fact sheet below and learn some of the facts to impress your friends and family!
Location
Malta is made up of Malta (the main island), Gozo, Comino and Filfla which is a tiny uninhabited island. The islands are in the middle of the Mediterranean Sea. Find out more on our Where is Malta? page.
Size
Malta is 316 square kilometres which makes it one of the smallest states in the world.
Population
420,883
Capital City
Currency
Euro
Visa Requirements
If you are from a European Union country then you will not need a Visa to travel to Malta. If you are from another part of the world make sure you check before you travel.
Landscape
Malta has some small hills but no mountains or rivers.
Flag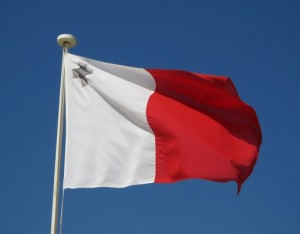 Government
Malta became republic in 1974 after it gained independence from the United Kingdom in 1964. It remains a member of the Commonwealth of Nations.
Head of State
President George Abela
Head of Government
Prime Minister Lawrence Gonzi
Language
Maltese and English are both official languages. Many people also speak Italian. You can find out more on our Maltese Language page.
Religion
Catholicism is the official religion in Malta. You can find out more on our Religion in Malta page.
Electricity
The electricity supply to Malta is 240 volts AC, 50Hz.
Airports
There is just one airport on Malta, Malta International Airport, located towards the south of the main island.