7 Best… things to do in Mellieha
Mellieha, in the northern part of Malta is a beautiful picturesque town with the best sandy beach on Malta! There are a variety of things to do if you are staying in Mellieha and we have picked out 7 of the best below…
Relax on the beach
Mellieha Bay beach has a beautiful sandy beach where you can spend the whole day enjoying the sunshine, taking a dip in the sea when you need to refresh! It is easily the biggest sandy beach in Malta so attracts lots of day trippers that are staying on other parts of the island.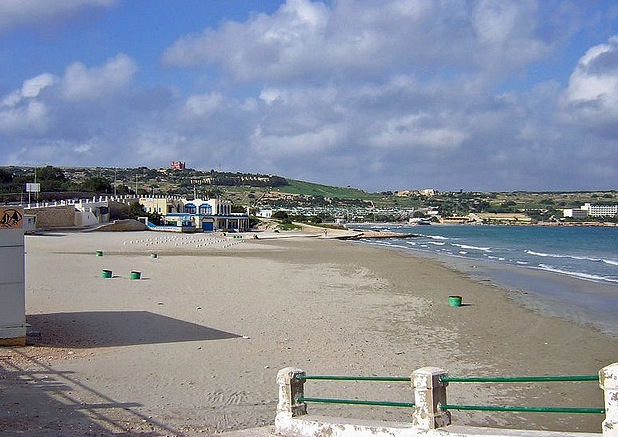 Pick up some local Maltese products
Mellieha has a good selection of individual shops where you will find all sorts of local Maltese products, as well as more traditional souvenirs for you to take back home with you.
Venture out of the town
Take a walk in to the countryside to enjoy some vistas out to sea and panoramic views around the Maltese countryside.
Popeye Village
This attraction is great for children and Popeye enthusiasts! It is the original set of the film that when filming wrapped was preserved as an attraction. There are plenty of great photo opportunities with the characters and the sea is beautiful to swim in.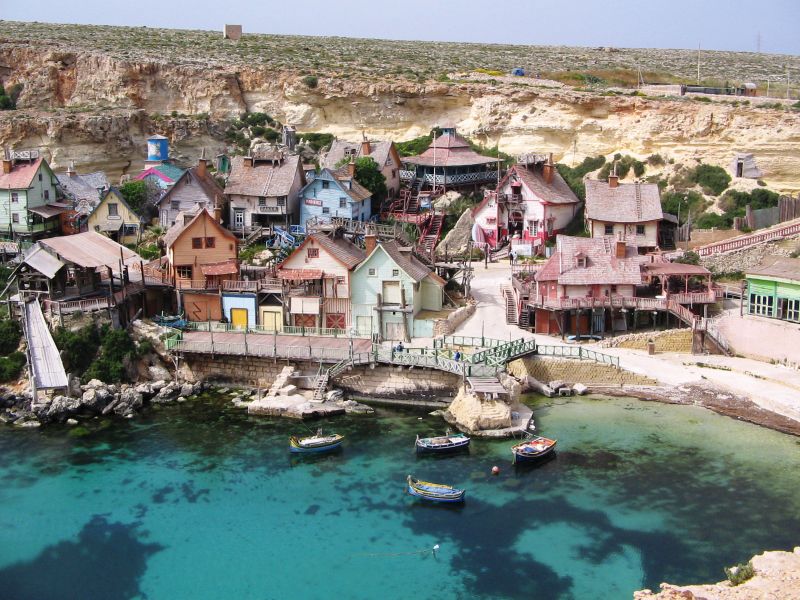 The Parish Church of Mellieha
Whilst this church is only open just before or after a religious service it is worth finding out the times and taking a trip as it is a typically beautiful Maltese church. The church is situated at the top of a hill infront of a gorgeous little square that has great vistas.
Mellieha Air Raid Shelter
A visit to the Mellieha Air Raid Shelter will make you truly appreciate what the Maltese went through during World War II. There are long dark tunnels that were dug out of solid rock all by hand for you to explore and marvel. Details are well described on story boards and the staff have their own personal stories to tell.
The Sanctuary of Our Lady of Mellieha
This is a lovely peaceful church with some interesting things to see such as the thousands of names that are carved in the walls outside the church by people showing their respect to the Lady of Mellieha. There is also a beautiful and secluded courtyard outside the church that has stunning views over the coast towards Gozo and Comino.