Hypogeum
The Hypogeum is an incredible piece of history that will marvel any visitor on a trip to Malta. It is believed to have been built between 3600 and 2500B.C. and historians suggest that the underground building was not completed before the Neolithic population of Malta appeared to vanish. It was discovered in 1899 along with the remains of 7000 bodies and other artefacts such as the 'sleeping lady' which is on display in Valletta at the Museum of Archeology.
The site is believed to have been built as some sort of shrine and is made up of 3 underground levels. Two of these levels are open to the public and contain halls, passages and chamber rooms. Walking round the Hypogeum you will definitely sense the mystery to this ancient building and you will certainly begin to question it's purpose and role in Malta's history. In fact, many historians are still questioning what this magnificent building was used for.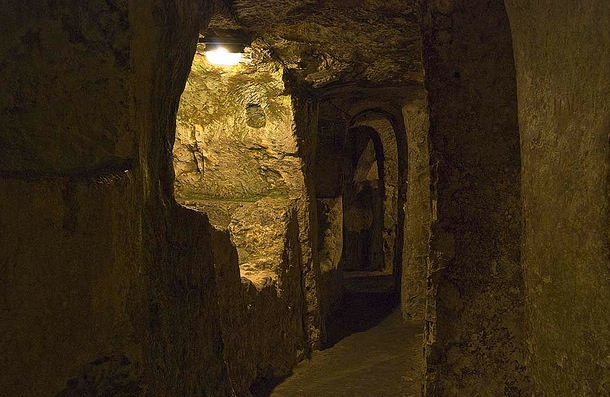 The Hypogeum only accepts a maximum of 80 visitors a day in order to help it maintain it's conservation, therefore, you will need to book in advance if you are hoping to visit. The Hypogeum is open every day from 9.00-5.00pm and the entrance fee is 10 euros (discounts available for students and senior citizens). It is also worth noting that children under 5 are not permitted to enter the site.