The Three Cities
Malta's 'Three Cities' are enclosed within the islands largest fortification and are a fascinating place to visit. Three Cities are Vittoriosa, Cospicua (Bormla)  and Senglea (L-Isla) and together they are sometimes referred to as Cottonera. The three cities are  all located in the same area across from the Grand Harbour in Valletta.  All of the cities were bombed considerably during World War II, however ,the architecture is still veryd grand and all of the cities are equally beautiful to walk around at a slow pace, admiring the buildings and soaking up the history.  The three cities hold just as much importance in history as Mdina and Valletta.
A summary of each of the cities is provided below…
Vittoriosa
Vittriosa is the biggest of the three cities and has the biggest number of things to see. The narrow streets are beautifully decorated with colourful plant pots by proud home owners. There are some great museums like the Inquisitor's Palace and Malta's Maritime Museum. If you are short of time in Malta and just want to visit one of the three cities, Vittoriosa is probably the best one to vist!  You can find out more about what there is to do in Vittoriosa on our Vittoriosa destination page.
The story of Vittorioso has a large historical significance on the island. The Knights of the Order of St John selected the city as a location to govern the island and watch over their fleets. It was previously just a small village (Birgu) and it's name changed to 'Citta Vittoriosa' which means 'victorious city'. The name refers to the city overcoming the challenge of the Turks that tried to invade the city in 1565. This battle is known as the Great Siege of Malta.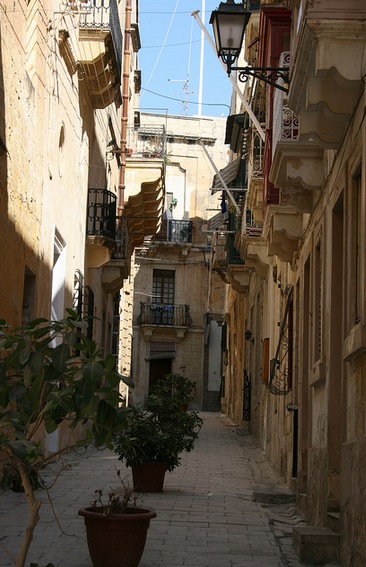 Senglea
Senglea is in a beautiful setting and there are some wonderful vistas out to sea. There are also some lovely waterfront restaurants to enjoy some tasty Maltese cuisine.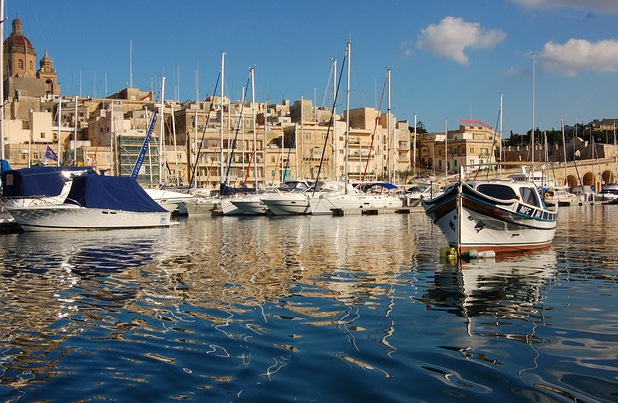 Cospicua
Cospicua is a unique place as it was built on five different hills and has two set of fortifications! The second fortification was believed to have been built after the great siege of Malta in 1565 when the population were fearful of further attacks on the city. The city has a long history and historians believe that the city has been inhabited since prehistoric times.