Events in March
March sees Holy Week in Malta which are perhaps the most important celebrations of the year due to the most of the islands population being devout catholics.
A summary of the main events in March is as below, but make sure you check out the Events Diary for full listings.
Good Friday
Towns and Villages across the island will depict scenes from the Passion of the Christ carrying life size statues in procession. The men and women in the procession are dressed as biblical characters and all take part voluntarily. The processions are taken very seriously and months of work goes in to creating the elaborate costumes. If you are in Malta over Good Friday it is well worth seeing one of the captivating processions. Most of them will start around 5pm.
Easter Sunday
In contrast to the sombre processions on Good Friday, Easter Sunday is a day of joy and processions begin early in the morning with statues of the Risen Christ. For something a little different, visit one of the three harbour towns Vittorioso, Senglea or Cospicua where the statue bearers run with the statue!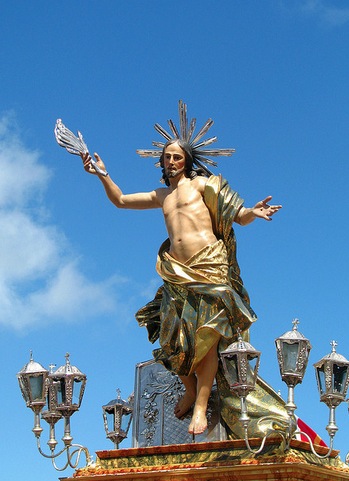 Find out what's on in other months in Malta…
Find out about the climate in Malta…