Events in May
By May the temperatures have started to creep up and visitors to Malta can begin to enjoy the beautiful beaches. The summer crowds have not yet arrived though so sightseeing is pleasant.
The main events in May are listed below, but make sure you check the Events Diary for a full list.
Lejlet Lapsi Notte Gozitana
The Lejlet Lapsi Notte Gozitana is organised by the Ministry for Gozo and is celebrated in the run up to the feast of the Ascension of Our Lord. There is a good mix of entertainment in the programme with a mixture of music, arts, tours and craft events.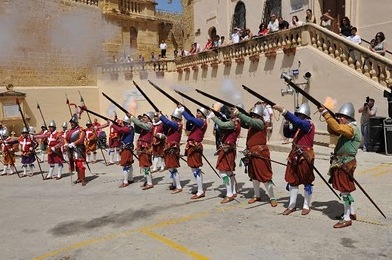 Find out what's on in other months in Malta…
Find out about the climate in Malta…