Museums
Malta has many great museums, with the majority being found in Valletta but many others located around the main island and on Gozo. Most museums in Malta do charge an admission fee but prices are generally not too high. Some of the key museums are listed below but this is not an exclusive list so have a read around before you visit Malta if you want to incorporate some museum visits in to your trip.
Museums in Valletta
National Museum of Archaeology
This museum is one of the most popular museums in Valletta and is full of interesting exhibits dating back to the New Stone Age period. You can find out more about this museum on our National Museum of Archaeology page.
National Museum of Fine Arts
This museum features a wonderful Turner painting of the Valletta Grand Harbour as well as a decent sized collection of paintings from the 15th-20th Century mainly by Italian and Maltese artists.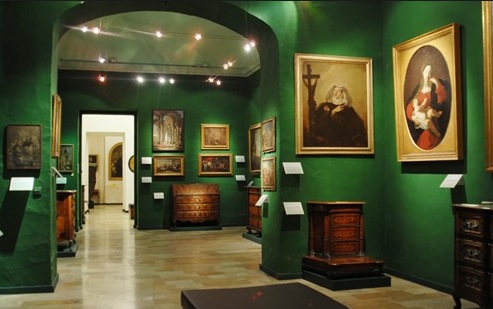 St John's Co-Cathedral and Museum
The museum at St John's Co-Cathedral attracts thousands of visitors due to the renowned "The Beheading of St John The Baptist" and 'St Jerome" paintings by the Italian Carvaggio. If you are visiting the Cathedral then be sure to save some time for the museum as well.
War Museum
This museum depicts the role that Malta played during World War II and exhibitions display photographs, relics and equipment. The main attraction at the museum is one of the three biplanes 'Faith' that made it through its role defending the islands in 1939. This museum is a must for anyone with an interest in World War II.
Grand Master's Palace and the Armoury
This palace is elegant and grand and features an impressive 5000 pieces of armaments from the sixteenth to eighteenth centuries. The museum really gives a good insight in to the rich past of Malta with beautiful furniture, tapestries and paintings.
Museums in Mdina
National Museum of Natural History
This museum may not be as impressive as other Natural History Museums that you will find around the world and is in need of a revamp but there is still a large collection of interesting items for natural history fans.
Mdina Cathedral Museum
This museum features a variety of Catholic art pieces including paintings, chalices and alters. Perhaps the most popular piece is 53 woodcuts and copper plates by Albrecht Durer. The museum entry fee is included in the catherdral entry so is well worth a visit.
The Roman Domus
The Roman Domus museum is built around the Roman Villa and features many well preserved Roman relics including mosaic floors, amphorae, pottery and sculptures.
Museums in Ta'Qali
Malta Aviation Museum
All aviation enthusiasts will love this museum with its collection of aircraft that you can walk around and even touch! There are also uniforms and aviation memorabilia. The volunteers and aviation enthusiasts that work at this museum add to the charm and will happily talk through the history of the exhibitions.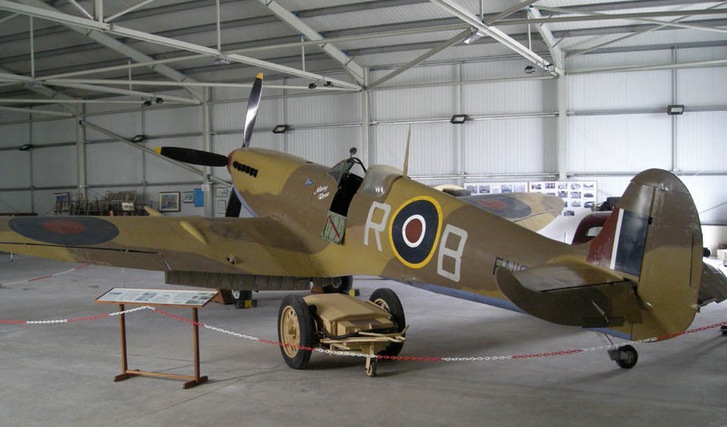 Museums in Vittoriosa
Malta Maritime Museum
This museum is housed within a beautiful building that was formerly an army bakery! The museum has exhibitions covering all of Malta's rich maritime history. There are some brilliant model ships and many interesting artefacts.
Museums in Birzebbuga
Ghar Dalam Cave and Museum
This museum which is next to Ghar Dalam (cave of darkness) features the remains of a dwarf elephant and a 125,000 year old hippopotamus! If you enjoy geology you will also appreciate the thousands of ancient semi-fossilised bones. The museum is very informative and worth visiting if you are taking a trip in the cave. You can find out more on our Ghar Dalam Cave and Museum page.
Museums in Gozo
Gozo Cathedral Museum
This museum features a variety of historical pieces including tapestries and religious art. There are more than 2000 items to see in total including paintings from local artists.
Gozo Museum of Archaeology
This museum is situated in a building that was formerly the Town Hall in Gozo. The museum features finding from the Temple of Ggantija as well as other pieces such as terracotta cremation urns and jewellery. This museum may not be as big as the archaeology museum in Valletta but it is still a fine museum for history enthusiasts.
Gozo Museum of Folklore
Part of the attraction to this museum is the building that it is situated in which is thought to date back to about 1500! Inside the museum visitors can find interesting articles and furniture that tell the story of the history of Gozo.
Old Prisons
The old prisons that were used from the middle of the 16th century until the early part of the 20th century are located within the old citadel. One of the highlights is the original graffiti that was etched all over the walls by prison inmates.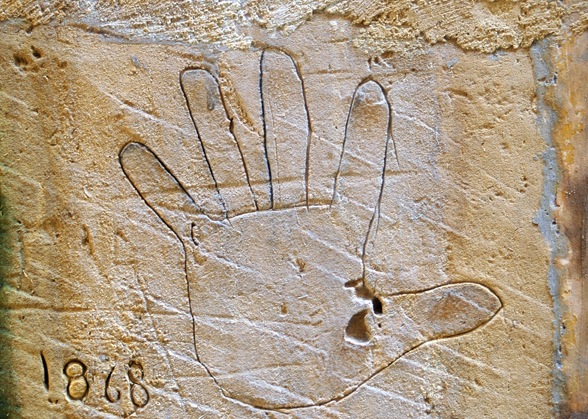 Don't forget, this is just a selection of the museums in Malta and there are plenty more to discover if museums are your thing or you experience an unusually rainy day!